Shattered Dreams 2019
Wakeland Needs Juniors and Seniors to Volunteer!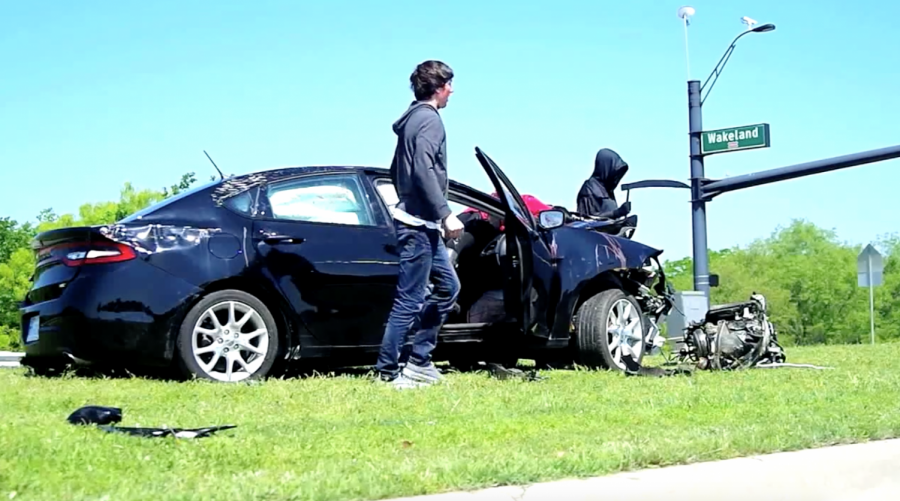 Alexis Plum, WIN-TV Reporter
January 25, 2019
Shattered Dreams recreates the life-changing consequences that come with drinking and driving. This program will be coming to Wakeland on April 25, and the 26th.  According to the City of Frisco's website, "Shattered Dreams is a two-day, school-based program that promotes responsible decision-making among high school students regarding underage drinking and impaired driving by showing them how irresponsible choices can end all dreams." 
It all begins with a party. The party scene introduces the main characters of Shattered Dreams and the events that lead to a fatality car accident. Legacy Road in front of Wakeland will be shut down, and all students will come out to the front of the school to view the fate of the crash victims and the drunk driver.
For the remainder of the day, the Grim Reaper will enter a classroom every 15 minutes and select a student victim, that is known as the "Living Dead." Students will not know they are apart of the event until they get pulled out by the Grim Reaper on the start of the first day. This aspect is important to the event, showing that every 15 minutes, someone is killed in an alcohol-related accident every day.  As students are pulled from class, a police officer will read the student's obituary that was written by their parents. At the end of the school day, the Living Dead, crash victims, and drunk driver are taken on an overnight retreat that will be used to continue the enhancement of the learning experience.
"I'm looking forward to this event because I will have a chance to be a part of it and to know more about the tragedies that come with drinking and drinking, I hope all students can take away something from this event," said Wakeland Senior, Lillian Devos.
WIN-TV needs extras to take part in the filming of the simulated party that sets the events of Shattered Dreams in motion. For more information on how you can participate, please reach out to Ms. Wiemann in room H101 or by email at [email protected]