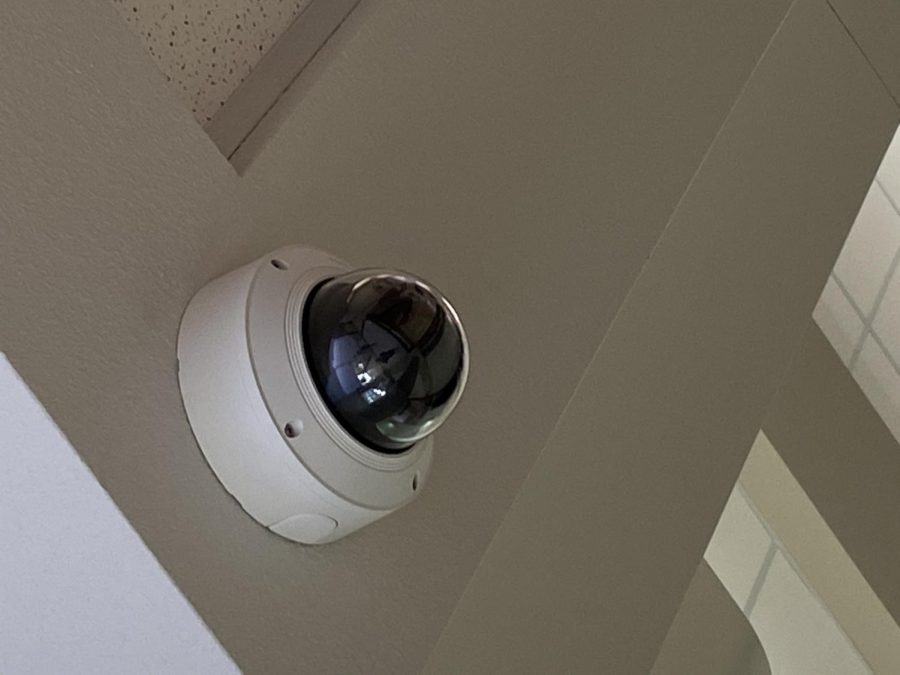 Security cameras are a must have for the school environment, not just here, but across the country. Whether it is to monitor the students or see if a crime taking place, cameras provide safety for the Wakeland community.
New security cameras have been installed to increase student safety and to ultimately help with tracing COVID-19 around the campus. They are motion activated 4K cameras and can zoom in without causing the footage to become pixelated. 
"The district is the one who actually initiated the cameras. All the schools are getting new cameras, not just Wakeland," Assistant Principal Mr. Westby said. 
The high tech security cameras are able to help contact trace students who have been in contract with someone who tested positive with COVID-19.
"[COVID] is probably, lately, the biggest reason we use it. We use it to see who was nearby during lunch and during sports practices. We'll look and see if kids were around each other for very long during a practice. It's really come in handy for COVID," Westby said. 
Rather than the laser-gun shaped cameras, WHS has installed new security cameras that have the shape of black domes.
The cameras have the ability to portray clear video. Instead of the old grainy video, Wakeland is able to spot accidents and clearly see license plates.
"In the parking lot, for instance, if there's an accident and we need to zoom in farther out into the parking lot we can see license plate numbers and things like that. Before, when we would try and zoom in, the license plates would pixelated and we couldn't see what they were," Westby said. 
Interestingly enough, the cameras only start recording once movement has been traced.
"[The cameras] have about a month's worth of recording, and then it starts to record over itself. After about a month, the fifth week will start to record over week 1," Westby said. 
The cameras do have the ability to work similar to a DVR system. "It's just a recording and it's on a loop," Westby said.