A Very Cowboys Christmas
The Cowboy's Christmas Spectacular Is Back For A 2nd Year
Kate Furney, WIN-TV Reporter
December 5, 2018
Hang on for a minute...we're trying to find some more stories you might like.
What do Santa and the Cowboys have in common? The Cowboy's Christmas spectacular! The Star is the home for the Dallas Cowboys, and its located right here in Frisco. The Star doesn't just offer football. There are numerous restaurants and bars in the area as well. Now, the cowboy's very own Christmas show. This is the 2nd year for the show, and it was brought back by popular demand. "It was something that the whole team wanted to bring to the Star." Said Joe Trahan, the Cowboys Media Relations and Corporate Communications Coordinator. The second annual tree lighting took place on November 23rd, and the show will continue every Friday and Saturday through December 22nd.
At the event, there are many different activities you can take part in. Santa Claus is making an appearance and is open to visitors. There will also be special guests such as Jason Witten (Dec. 14th) and Bradie James (Dec. 22nd) and, performances from the famous Dallas Cowboys Cheerleaders.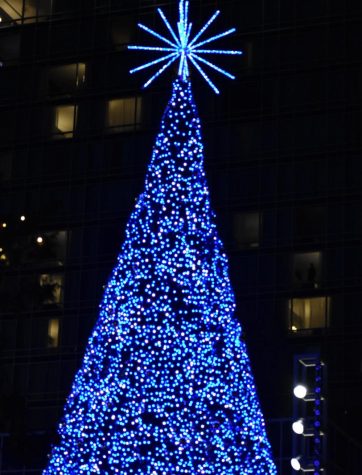 The whole event takes a total of 6 months of planning, "Its all hands on deck. You've got people like me doing football than during around and doing Christmas spectacular stuff." Trahan said. The goal of the event is to "Bring the family-friendly environment, not only to cowboys fans but to the whole North Texas area."