WHS Community Pep Rally Tonight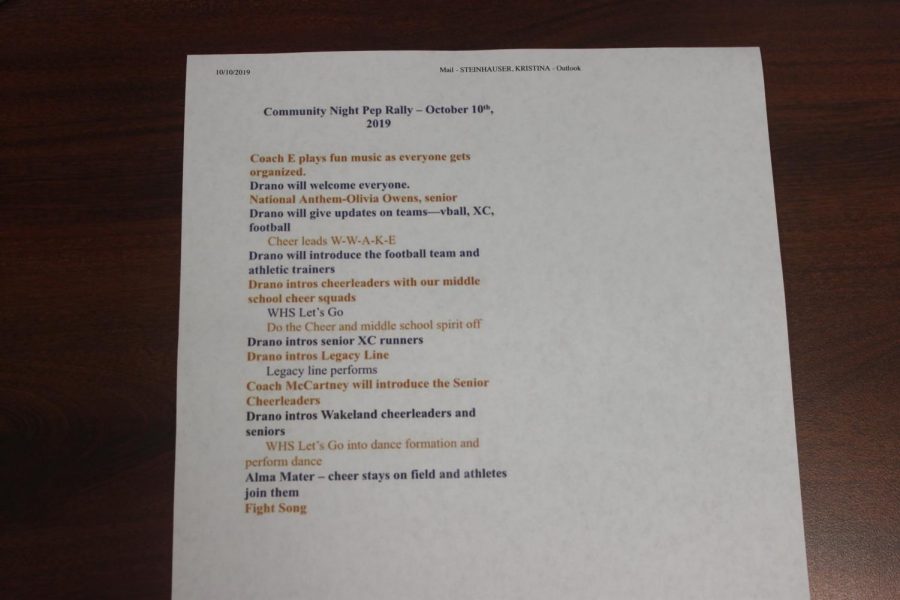 Lauren Ferguson, Wakeland Access Reporter
October 10, 2019
Tonight, October 10 at 6:30 p.m., the Wakeland High School community comes together to celebrate our sports teams and seniors with the annual Community Pep Rally.
It is scheduled to be out on the football field, however, if the weather is an issue it will be moved into the main gym. 
"It's going to be super fun and everyone should come," WHS freshman cheerleader Anna Otwell said. 
There will be performances by the cheerleaders from WHS and also from the Cobb Middle School and Griffin Middle School cheer teams. 
It's all about "engaging the community in school spirit," freshman cheer coach Mrs. Ringstaff said. 
In addition to cheer, the Legacy Line drill team will perform and many Wolverines will be recognized. 
So, bring your friends and family out to the Community Pep Rally tonight and support the Wolverines.