Expanding our Future
The Frisco ISD Career and Technical Education (CTE) Center is undergoing an extension and renovations this year, expanding both in size and in student opportunity.
Since its opening in 2008, the Frisco ISD Career and Technical Education (CTE) Center has provided for students district-wide in exploring future career paths through real-world experiences. The center provides a wide variety of classes focused on hands-on learning to allow students to gain experience and better understand their prospective career path.
Upon opening, the Center welcomed 1,134 students. Today, it serves over 5,000 students, who can now engage in classes and programs unimaginable at its opening. As these classes and programs continue to grow and improve each year, the number of students on campus increases exponentially. Because of this, the building has reached its capacity and caused the district to limit the programs that they offer, ultimately limiting student opportunity and contradicting the purpose of the building itself.
Do you like the idea of expanding the CTE Center?
Sorry, there was an error loading this poll.
To combat this, architects with the Huckabee company presented a working design for an expansion and renovation of the Center at the FISD School Board meeting on January 11, 2022. This design proposes the addition of two new wings, including a one-story expansion on the south end of the current building and a two-story expansion on the east end. These wings will contain 30 new classrooms, seven multi-purpose spaces, and will allow for more than 7,500 students to take classes at the campus starting in the fall of 2024. Take a virtual tour of the design here.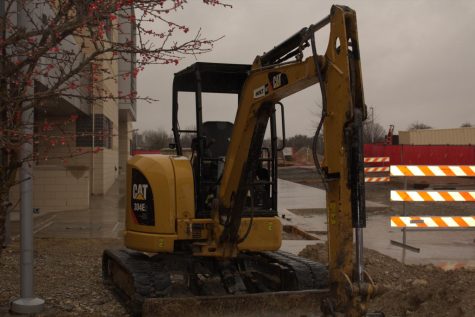 The board officially approved the project at the School Board meeting in June 2022. The project will cost approximately $25 million and will be done by Crossland Construction, who were slated to begin construction in the fall of 2022 and estimated to be complete by March 26, 2024.
With the expansion of certain areas on campus, existing classes and programs are being improved along with the new classes being introduced.
"We are expanding and renovating five total areas… so we're adding additional architectural labs, an esports room, as well as the vet med addition," said Camry Mullens, a project engineer with Crossland Construction.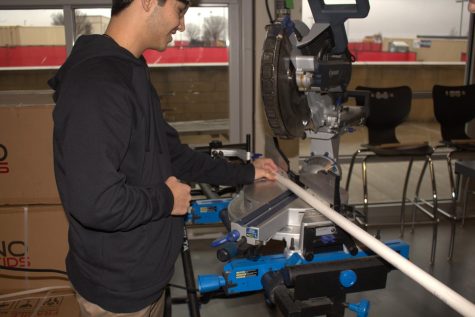 Crossland is also adding a floor lab and renovating classrooms to make them bigger, among the many other improvements being made. With this work complete, the district will no longer need to limit the opportunities of students, and their favorite courses can continue to grow and benefit them as intended.
Follow us on social media!
Leave a Comment