Handmade to Mass Produced
Valentines Day Has Changed Drastically Over The Years, Especially The Gifts Given To Your Significant Other.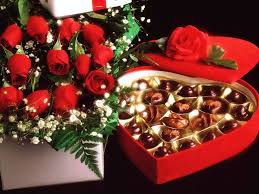 Camila Serrano, WIN-TV Reporter
January 17, 2019
Hang on for a minute...we're trying to find some more stories you might like.
Valentine's day is a special day where love is expressed by a significant other. In ancient Rome the first signs of our beloved February holiday, Valentine's day, were shown when soldiers were denied marriage. A believer in true love named Valentine rebelled and married couples without the approval of the emperor. Back before the 1900s people's affection was conveyed using handmade crafts and well-versed poems. Over time, It seems the spark has slowly faded as people are starting to purchase cheap pre-made items for their significant other. Since people have stopped taking the initiative of making gifts they have begun to resort to anything they could find at their local market from flowers to cheesy letters.
Abby Wing a WHS Sophomore says, "I think something handmade is more valuable than something that is bought." Also, "it shows that they put thought into something with meaning by making it." says Carrie Williams a WHS Senior. So the question remains, does this trend take away from the true meaning of Valentine's Day?