Female Wrestler Strives for Success with Achievements, Team Encouragement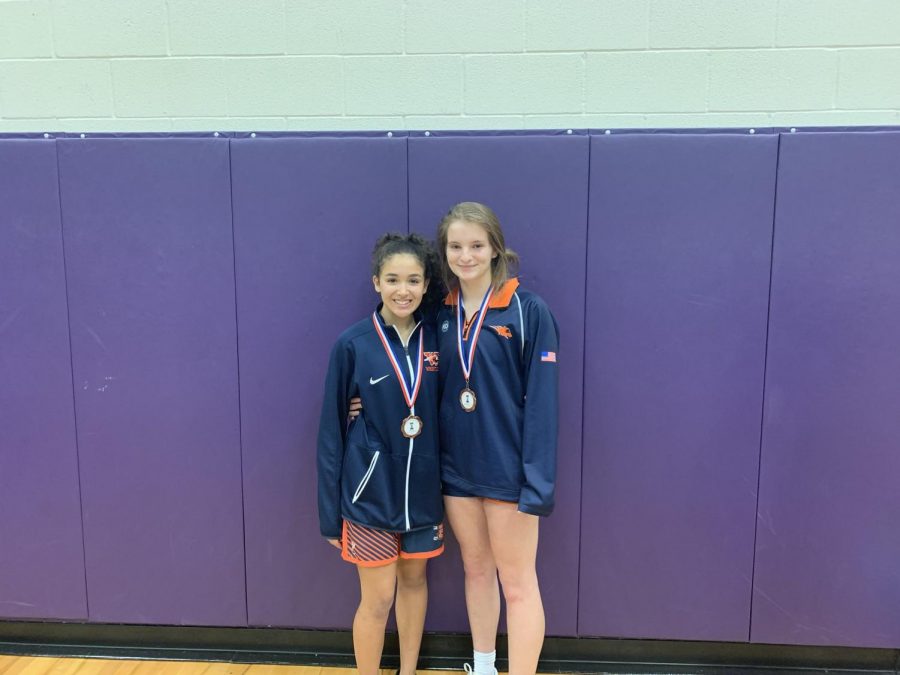 Jewel Curtis, Reporter
February 4, 2020
Leilani Bablionia, sophomore at Wakeland High School, shines through successfully with her hard work as a female wrestler. Leilani has made an impact on the girl's wrestling team. She is a tough competitor and placed fourth at the Knight Invitational Wrestling Competition. Her win helped the team win awards at the recent Trojan Classic Competition. 
"She's always prepared for competitions and encourages us during practice. Leilani is such a great teammate to have for wrestling," freshman Malia Nguyen said.
The girls on the team all work hard and that makes the team better and better with each practice. Leilani enjoys supporting what she loves and being competitive with a not-so typical female sport. 
"I love having the competitive feeling with this sport. This sport has changed my year by meeting new people who also love wrestling and working harder each day," Bablionia said.
The girls wrestling team has made progress since the start of the year and where they currently are in season. Leilani's encouragement and determination for this wrestling team aided in these successes.
"She is a good spirit on the team," sophomore Natalie Stone said.
"Joining wrestling was probably one of my best decisions that I've made this year. It's truly one of my favorite things," Bablionia said.
Wrestling is an important part of Leilani's high school experience since she feels connected and close with the sport.