District Changes Bring New Competition for Football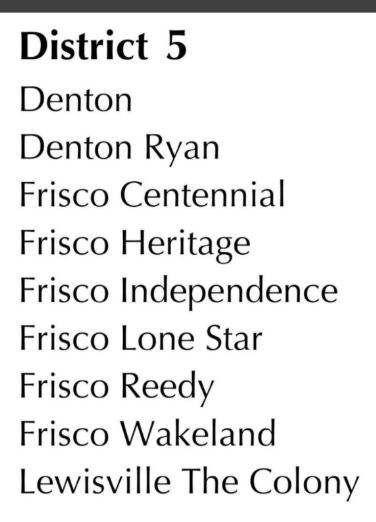 Wakeland High School's 2020-2021 football district has been changed. Wakeland is now in District 5-5A with Denton, Denton Ryan, Centennial, Heritage, Independence, Lone Star, Reedy, and The Colony. 
This change was a shock to all players. 
"It's going to be tough, and we will have to work together as a team," junior Mason Cockran said.
With the difficult competition it is essential for the coaches and players to be prepared. "We will have to get stronger and faster," sophomore Jack Steubing said.
In the 2019-2020 season, Wakeland competed with Heritage and Centennial in district. Wakeland beat both teams 42-21. They also played Independence, but lost by 10.
Wakeland's new district's biggest competition will be Denton Ryan. Denton Ryan had an 8-0 district record last season, even beating Lone Star 35-7 in playoffs. Wakeland lost to Lone Star 55-14.
The new district season starts August 30, 2020, when the Wolverines face Sulphur Springs at Sulphur Springs.