Building Up Body Image
Senior Malaina Bowlby shares her mental struggles as she prepares for her 2nd bodybuilding competition.
From wrestling to National Physique Committee bodybuilding, Senior Malaina Bowlby showcases her strength both physically and mentally. Bowlby competed in The Battle of Texas last December in the bikini division, and shares the mental hurdles she overcame.
"With it being my first show I wasn't so focused on how I was going to place, but more focused on just being on stage. It was a big personal goal of mine to go from knowing nothing about competing to five months later being on stage in a bodybuilding show," Bowlby said.
Take a look at Malaina's competition shots
Bowlby spent countless hours targeting specific muscle groups and followed meal plans in order to build the muscle she desires to showcase. She also spent time training with a personal trainer to help guide her down the path to success.
"All of my workouts consist of high reps and lots of cardio. As far as the food it is all based on macros to fit me specifically with my goals. Little things I do to prepare include drinking plenty of water, practicing my posing, taking my supplements, and more," Bowlby said.
With the desire to physically improve herself and the constant analysis of her appearance, Bowlby shares her struggles with self acceptance that came alongside her new bodybuilding passion.
Do you think you could train at this extreme level?
Sorry, there was an error loading this poll.
"I stare at myself in the mirror and sometimes do not see progress. Sometimes I feel like I look worse as time goes on. Bodybuilding is a huge mental challenge and can really mess with your stress levels," Bowlby said.
Despite the mental challenges that come with her sport, Bowlby ended up placing second in the teen class and fifth in her height based novice class. Competing ignites her passion for self improvement and has motivated her to continue to challenge herself. She hopes to continue her training and improve her placing when she competes again in her next show this December.
UPDATE: In her December show, Bowlby placed fourth in the teen class and seventh in her height based novice class.
To keep in touch with what is going on at Wakeland, see WIN-TV's YouTube channel.
Leave a Comment
About the Contributor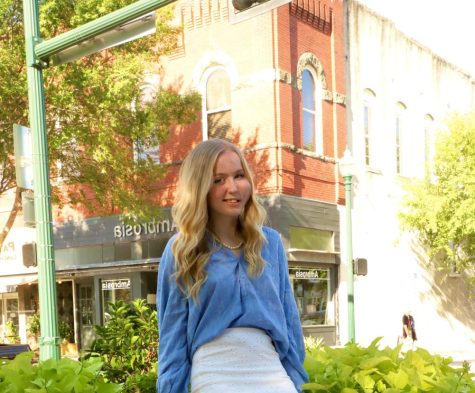 Hailey Gaas
Hello! I am a 17 year old writer on Wakeland Access and I am graduating a year early this upcoming 2022-23 school year! I have written little books since...