Debate Delivers at UIL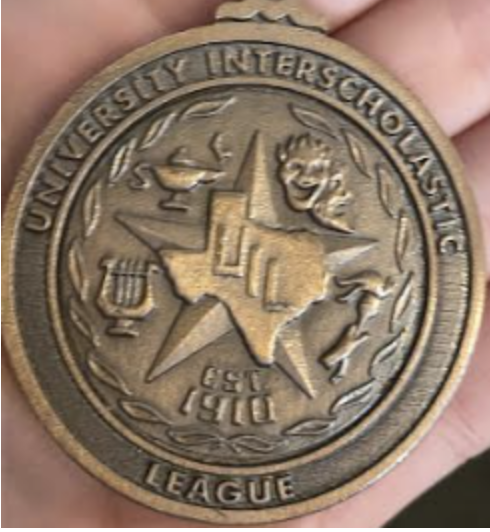 Wakeland is known for its numerous clubs and organizations.  But most students don't know that Wakeland has their very own debate team.  They compete once every 1-2 months, allowing students to get more experience against other opponents.  Competitions are one of the most exciting parts of debate.  
"I love spending time with all of my teammates and running around [during competitions]," Senior Hayley Hanson said.
Not only do they compete throughout the year,  they competed at UIL for multiple different events in late March. 
At UIL, debate students competed in Lincoln Douglas debate (one on one arguing for or against a topic), extemporaneous speaking (seven minute speech with 30 min of preparation before), poetry (acting out poetry pieces to tell a story), and prose speaking (same as poetry but sources are from books). These debaters have been developing skills in these subjects all year, which led to success at UIL.
After much preparation, Senior Hayley Hanson and Freshman Lasya Shankar advanced to Region, both placing 3rd out of 13. Wakeland also placed third overall as a school with other students in finals in other events. 
Overall, Debate is a great way for so many students to learn good speaking skills, and since there are no prerequisite classes for it, debate is a must take class during your time at Wakeland! 
"Debate has made me a lot more outgoing and easier to complete assignments," Hanson said.